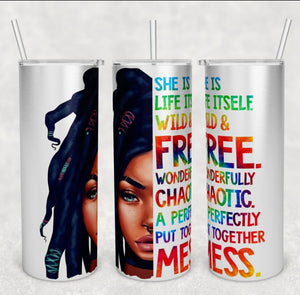 My new favorite tumbler
Love this tumbler! Keeps my drinks cold for hours and the design is beautiful! I have received so many compliments on it, I share the website every time!
In Love
I have a thing for tumblers. This is my favorite tumbler right now. I love that I can put ice in it and still have my ice by the end of the day... And to add to it it has a awesome print on it. Can't get this in a store!!